'Home Alone' dad John Heard found dead at 72, movie star was recovering from back surgery
Mom of one of two Florida teens lost at sea following boating accident sues other family
Both boys were 14 when they disappeared off the Palm Beach County coast in July 2015 after a storm, launching a massive search. They were never found.
Man, 26, fatally shot in neck inside Brooklyn housing project
How Kyrie Irving would impact Knicks, Spurs, Timberwolves or Heat if he is traded
WHOOPS: Kushner suddenly remembers $10M missing from financial disclosure
The walls are closing in on Trump as Spicer finally quits
Ohio cheerleader, 18, busted after baby's remains are found buried behind home
Sean Spicer takes parting shot at Melissa McCarthy's 'SNL' portrayal
'IT'S NOT FAIR': Aaron Judge's teammates react to moonshot at Safeco Field
College student, 20, cuffed for statutory rape of 14-year-old boy
Trump boasts of 'complete power to pardon' in Twitter rampage one day after hiring of new White House communications director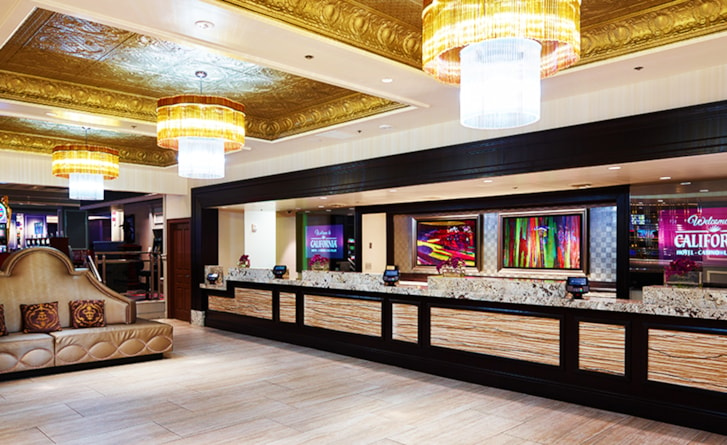 PAID CONTENT BY BOYD GAMING
Party in Vegas but Relax Like You're in Hawaii
Joseph Rago, Pulitzer-winning journalist, found dead in Manhattan home at 34
CRUEL JOKERS' JUSTICE: Teens who taunted disabled, drowning Florida man on video could be charged
Woman stabs acquaintance in face, narrowly missing eye, during Bronx dispute
Texas deputy charged with murder along with her husband in connection with Denny's incident has been fired
GRAPHIC FOOTAGE
Killer called 911 to admit to fatally stabbing man eating breakfast outside Brooklyn deli
Israel sends more troops to West Bank after three members of Israeli family are stabbed to death in their home
LATEST NEWS
In memoriam: Remembering the famous figures we lost in 2017
New York Daily News front pages of 2017
Cops question witness who may have filmed Minn. police shooting
HOUSE OF WACK: Beyoncé isn't the first celeb with terrible wax statue
Princess Charlotte throws royal tantrum during trip to Germany
Sharon Stone, 59, defies age as she reveals incredible bikini body
Kylie Jenner smolders as the face of new PUMA collection
Deadly earthquake rocks Greece and Turkey
Happy National Junk Food Day! Celebs chowing down
Eva Longoria gets distracted during volleyball game in Ibiza
Kim Kardashian reveals tiny waist in barely-there crop top
Fans, celebrities arrive in California for 2017 San Diego Comic-Con
2018 Pirelli Calendar presents 'Alice in Wonderland' for first all-black cast in 30 years
NYPD cop arrested for fleeing scene of January car crash
FIT FOR A KING: UK palace releases Prince George's 4th birthday portrait
Son of mob boss gets extended prison stay for loansharking plea
Minneapolis police chief resigns days after her officer shot and killed Australian native Justine Damond
Ben Affleck's run as Batman could be coming to an end
SEE THE VIDEO
Florida driver takes to Facebook Live as police chase him
Garbage truck kills Brooklyn cyclist in hit-and-run crash
Former boxer convicted of killing girlfriend with knife and pipe
DAILY NEWS ARCHIVE
The most iconic moments of the past century available to view and buy in the Daily News Photo Archive.
HOROSCOPES
GET YOUR DAILY HOROSCOPEFind out what's in your stars
SELECT SIGN
EXCLUSIVE
'SHE WASN'T SCARED AT ALL': Brave girl, 7, takes the wheel after dad passes out from overdose in Brooklyn — awed EMTs spot her driving and leap into action
SPORTS
GARY MYERS
10 hot issues entering NFL training camp, including who can beat Pats
Branden Grace has shot 62 at the British Open for the lowest score ever at a major championship
SEE THE MOONSHOT
Monster Aaron Judge blast nearly makes it out of Safeco Field
FRANK ISOLA
Knicks aren't favorites, but even being part of Kyrie Irving sweepstakes speaks volumes
Cespedes regrets saying he wants to finish his career with A's
ENTERTAINMENT
Khloe Kardashian disses trolls calling O.J. Simpson her father as he's slated to get out of prison
Remembering Linkin Park frontman Chester Bennington
BLOODY 'ELL! Dick Van Dyke apologizes to Brits for his 'atrocious' Cockney accent in 'Mary Poppins'
How 'The Bold Type' created a makeshift Manhattan on a show that gets millennials right
LIFESTYLE
All-you-can-eat pizza is now a thing in Williamsburg
Field of Dreams winner, 10, learns about family from the Yankees
Swedish train will be named Trainy McTrainface after public vote
HOT DISPUTE: Dan Aykroyd threatens to sue British couple for hot sauce packaging that resembles his vodka bottle
OPINION
EDITORIALS
After another subway derailment, 'man-in-charge' Cuomo passes the buck
This is not a drill: Congress must vow consequences for Trump
18-year-old Pedro Hernandez is Rikers Island's new Kalief Browder
Kato Kaelin: O.J. is lucky daughter spoke at parole hearing
AUTOS
FIRST DRIVE
Refreshed 2018 Infiniti Q50 leaves drivers wanting more
Thanks to Lexus, drivers will want to go back to school
REVIEW
The Spousal Report: 2017 Toyota Highlander
VIDEO
2018 Nissan Leaf will have a single e-Pedal driving system
The right things to say — and not say — to the bereaved
Hungry for Travels: Amsterdam's culinary scene is a Dutch treat
Should you consider using a Health Savings Account (HSA)?
Ketamine is seen as a cutting-edge treatment for depression, PTSD
EDITOR'S PICKS
Thief steals $10G worth of e-bikes, scooters from Brooklyn shop
FDNY medic busted with stash of bogus police gear in car
Seven Latin King members nabbed in Queens drug bust
SUV driver was high on drugs when he hopped curb, critically injured woman and slammed into watch store on UES
College student shot dead in Brooklyn while on summer break honored as 'bright light' at poignant funeral service
Retired Wesleyan professor arrested after another one of his dogs dies in hot car
Ron Goldman's family 'disappointed' O.J. Simpson is getting protective custody in prison: 'I wouldn't feel bad if somebody beat the crap out of him'
Shaq flaunts flashy response to LaVar Ball's Big Baller Brand
PAGE VIEWS
8 books to inspire your summer travel plans
BUSINESS NEWS
House committee seeks to let Veterans Affairs redirect funds
China insurance regulator urges industry to show more 'self-discipline'
UK moves to tighten rules on drone use
Kushner discloses additional $10M in assets
Spicer out, Sanders and Scaramucci rise in Trump shake-up
MORE SPORTS NEWS
Grace sets major championship record with 62 at British Open
The Latest: Special atmosphere at Velodrome for Tour TT
BEST OF THE TASTE: What a feast! Tour food and drink gems
Branden Grace has shot 62 at the British Open for the lowest score ever at a major championship
Swimming body FINA re-elects officials to top 2 positions
MORE ENTERTAINMENT NEWS
Russian spies' New Jersey home heading up for sale
'Let 1994 go': Simpson case's racial symbolism now a relic
Small seaplane makes hard landing in NY's East River.
'Teen Wolf' cast makes special appearance for Make-A-Wish
Marvel TV shows 1st episode of 'The Defenders' at Comic-Con
MORE NEW YORK NEWS
7 students face hearings in Merchant Marine Academy probe
Amtrak: Penn Station repair work remains on schedule
3 injured in Manhattan crash that sends car onto sidewalk
Cyclist hit by truck, pedestrian by bus in fatal NYC crashes
Another day, another derailment in NYC subway
MORE NATIONAL NEWS
The Latest: Senators update plans for Trump Jr., Manafort
Trump Jr., Manafort may be interviewed privately by senators
The Latest: Trump to help commission new warship
U.S. abortion support groups put on more public face
Trump fires off volley of angry tweets on Russia probe
MORE WORLD NEWS
The Latest: German girl found in Mosul is runaway teen
German runaway girl who converted to Islam is found in Iraq
Hezbollah and Syrian army advance in border offensive: reports
The Latest: Amid bloodshed, Israel sends troops to West Bank
The Latest: Lebanese town official slain in Syria
LATEST FROM THE DAILY NEWS
Cops question witness who may have filmed Minn. police shooting
Mike Francesa sweepstakes at WFAN a dud
Besides big interview, expect most TV execs to avoid O.J. Simpson
Jim Vance, veteran NBC Washington anchor, dead at 75
Woman stabs 24-year-old acquaintance in face during Bronx dispute
10 hot issues entering training camp, including who can beat Pats
DAILY NEWS LOCAL BUSINESS DIRECTORY